When you start to plan your next trip, allow yourself a few moments to consider all of the fun things there are to do in Pigeon Forge. This list of tours and attractions packs in the entertainment so that your vacation itinerary can guarantee to please.
1. Dollywood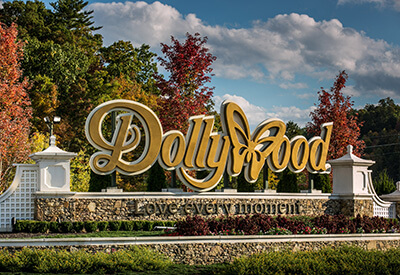 Dollywood is a theme park in Pigeon Forge that is owned by country singer Dolly Parton. Visitors get to explore 150 acres worth of amusement attractions. With over 40 rides and 15 different shows to choose from, Dollywood belongs on your list of things to do in Pigeon Forge.
There are several Pigeon Forge tours to choose from, but the one that offers a one-of-a-kind perspective is the Scenic Helicopter Tours. Choose from eight different flight packages to experience the natural geographic beauty that surrounds Pigeon Forge.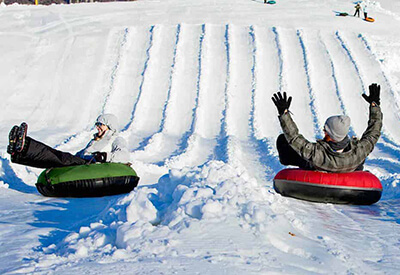 When you visit Pigeon Forge Snow, your family will enjoy tons of winter tubing fun all inside of a climate-controlled facility.
4. Beyond the Lens – Interactive Museum
Of all of the different things to do in Pigeon Forge on a family vacation, Beyond the Lens has the most variety all set in one location. This museum lets visitors choose between 150 different interactive exhibits.
5. TopJump Trampoline & Extreme Arena
Enjoy a stop at TopJump Trampoline & Extreme Arena to launch from their trampolines, scale the walls in their climbing arena or play some video games in their huge arcade. This is one of the Pigeon Forge attractions where you can either jump right into the action or sit back and watch the fun.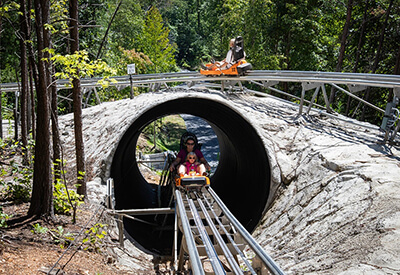 The Rocky Top Mountain Coaster is nine minutes of scenic beauty through the Smoky Mountains. Its four uplifts and four downhills set it apart from any other mountain coaster experience.
Slow things down and take a stroll with your family along the Riverwalk Trail. The scenery, fresh air and relaxation are all yours at no expense.
Old Mill Square offers its visitors a free-of-charge taste of interesting local history. Its proximity to other area attractions makes it an ideal stop for the family.
9. Patriot Park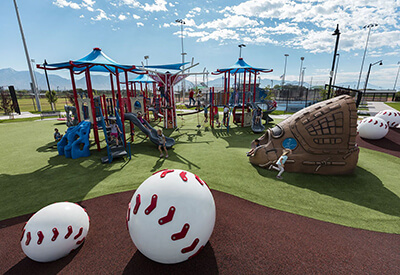 If you take the family for a walk through Patriot Park, you'll see a display of flags from all 50 states and the armed forces.
A visit to Little Pigeon River, often viewed as Pigeon Forge's central landmark, will give you a chance to take in some nature and, if you like to fish, even toss in a line.
Pigeon Forge is Waiting for You
Let Travelin' Coupons relieve you of that vacation-planning pressure. Visit our website to explore all of the attractions, tours and other exciting things to do in Pigeon Forge that will make your next family trip unforgettable.